Animal print leggings continue to be a popular fashion trend in 2024. This timeless style offers a bold and statement-making look that can be incorporated into a variety of outfits. Here are some ways you can style animal print leggings in 2024:
Casual Chic:

Pair your animal print leggings with an oversized graphic tee and chunky sneakers for a laid-back, street-style look.
Add a denim jacket and some layered necklaces to elevate the outfit.

Athleisure Vibes:

Combine your leggings with a cropped hoodie and athletic sneakers for a sporty yet trendy ensemble.
Throw on a baseball cap and some sleek sunglasses for an added touch.

Edgy Glamour:

Team up your leggings with a black leather jacket and studded ankle boots for an edgy, rock-inspired outfit.
Accessorize with silver statement jewelry for an extra dose of attitude.

Boho Chic:

Mix your leggings with a flowy, bohemian-style tunic and ankle boots for a relaxed and free-spirited look.
Layer on some beaded bracelets and a floppy hat for a touch of boho flair.

Office Ready:

Opt for a pair of subtly patterned animal print leggings with a structured blazer, a crisp white blouse, and pointed-toe flats for a polished yet trendy office look.
Keep accessories minimal and sophisticated.

Date Night Glam:

Choose a high-waisted pair of leggings and pair them with a slinky camisole, heels, and a statement clutch for a sexy yet sophisticated date night outfit.

Monochromatic Magic:

Create a sleek, monochromatic look by choosing leggings and a top in the same animal print. This creates a visually cohesive outfit that's both stylish and sophisticated.
Most Popular Animal Print Leggings
Here are some of the most favored styles:
Leopard Print: Leopard print is a classic and perennially popular choice. It's versatile and can be dressed up or down, making it a go-to for many fashion enthusiasts.
Tiger Print: Tiger print is a powerful and eye-catching option. It often features bold stripes that can add a dynamic element to your outfit.
Cheetah Print: Similar to leopard print but with slightly larger and more spaced-out spots, cheetah print provides a slightly different aesthetic.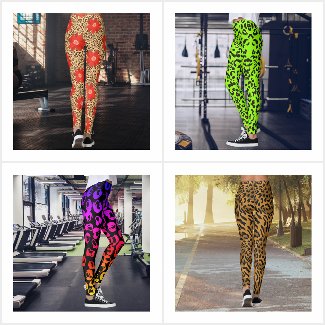 Snake Print: Snake print gained significant popularity in recent years. Its sleek and edgy appearance adds a unique flair to any outfit.
Zebra Print: Zebra print offers a bold and graphic look. It can be a striking choice for those who want to make a statement with their leggings.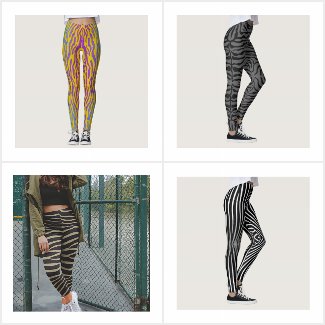 Giraffe Print: This less common animal print features irregular spots in a pattern reminiscent of a giraffe's coat. It offers a unique and distinctive look.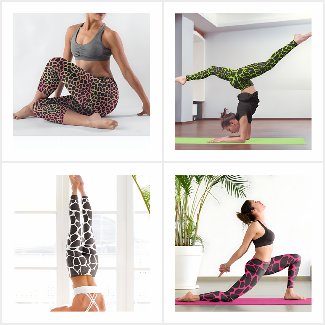 Cow Animal Prints: Some designers create artistic interpretations of cow spot patterns, combining elements of different prints or using non-traditional color palettes.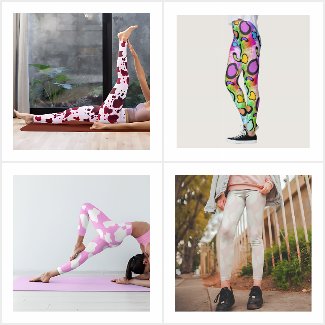 Pastel Animal Prints: These are variations of traditional animal prints, but with softer, muted colors. They offer a more subtle take on the trend.
Multi-Animal Prints: These leggings feature a combination of different animal prints in one design, offering a bold and eclectic look.
Remember to balance the boldness of the animal print with neutral or complementary pieces in your outfit. This allows the leggings to be the focal point of your ensemble.
Ultimately, fashion is about expressing your unique style, so feel free to experiment and find what makes you feel confident and comfortable. Happy styling!
Author Bio
She has been analyst, beauty expert, mom of 2, cook, teacher, content writer, and a reviewer with a passion to have a smart home with her husband. She often tests new things and gadgets that come into the market with the help of her team to review items. When she's not at her computer, you can find her at her kitchen, busy with 2 kids, or maybe on Pinterest @xadiacashif where she likes to share about her lifestyle and work. Alternatively, try her email at xadcash@gmail.com, and she'll probably shoot you back a list of her favorite and latest gizmos.