Being a mom it is purposeful to make memorable family traditions for Christmas. Because your kids do not stay at home forever. Spend fun time together so that when kids look back for their childhood, they can relate themselves with good parents and quality family time spent together. You will never regret planning Christmas traditions for your family.
It is not necessary that spend a lot of money buying expensive decorations or costly branded gifts for your family. You can make this vacation time to learn your kids' goodness, generosity, and happiness lies in small things. Do not make your kids materialistic by teaching them showing off expensive things. Rather enjoy meaningful small things that leave a positive impact on little growing minds.
In this way, you can make your kids a good person who may be ready to create happiness not only for himself but for the whole society. You kids will remember the things they did as a family and cherish their memory throughout their life. Let us discuss some cool family traditions you can steal and make your own on Christmas.
Decorate the House on Dec 1st
December arrives with festivity. You can start decorating your house with lights, Christmas trees, and other cool and inexpensive Christmas decorations items. Do involve your kids in decoration because it will excite them. Decorating any area gives a sense of satisfaction and happiness so do it as a family. You can assign one room to each family member to decorate for Christmas. After completing the task nominate the one person who best decorates the area with the least budget. And present that winner person with a surprise gift.  Isn't it a very good tradition?
8 Meaningful Family Traditions for Christmas
Ditch Gifts and Plan a Vacation Outside
If you have toddlers or babies then you can ditch the gifts altogether. There is no need to waste money on unnecessary gifts because babies do not bother gifts. Instead plan a vacation outside in a Disney park or any amusement park where you and your kids can enjoy the whole day.
Fill a Shoebox with treasure for Less Fortunate Kids
Being parents, it is your duty to teach your kids that Christmas is not all about getting. Go for shopping and collect the shoebox treasure supplies and encourage your kids to buy some useful gifts items for less fortunate kids. Teach your kids that giving is more satisfying than receiving gifts. You can build a strong personality of your kids in this way.
Wear Matching Family Cloths 
On Christmas night before wear the same Christmas T-Shirts for the family. No matter what the age of family members is. When you wear the same Christmas dress, it makes kids feel special that our parents are dressed like us. It looks cute and you can take the family photo and share it on social media with your loved ones. It is a unique way of showing a family bond and to make sweet memories for the whole life.
Prepare Christmas Cookies and Cakes together
Rather than wasting money and time on Gingerbread house, bake simple cookies. Buy some red and green color Bunty, cookie cutters, colorful sprinkles, Red color jam, melted chocolate, and colored dip. You can teach your kids the easy way to decorate the cookies and cakes on a small budget. It is a fun activity for both parents and kids.
Christmas Eve Gift Box for Each member of Family
It is a good idea to keep one little gift for each family member with their name, which they can open after church on Christmas Eve. There is no need to buy very expensive things. You can buy small things like a pen, a purse, a hat, or anything like that. Well, it is a personal choice, you can have anything as a Christmas gift for kids. The purpose behind presenting a gift is to show the caring gesture and to create a little happy moment.
Go For Christmas Light Night Drive with Family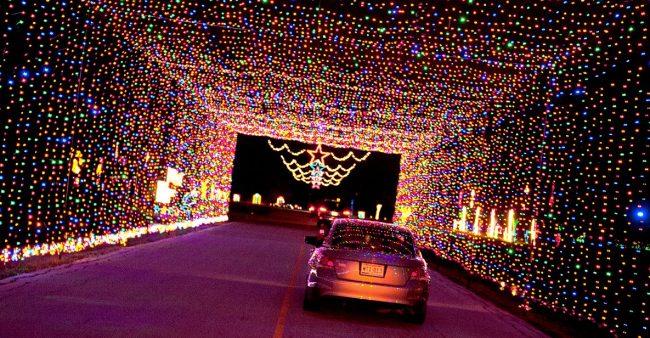 After spending an exciting and festive day, you can plan a late-night drive to see the Christmas lights on streets and roads. It is free entertainment for kids. Bring some junk food like nuts, popcorn, chocolate, and coffee in thermal mugs and enjoy quiet family time. Chill and enjoy the long drive with delicious snacks. I bet you will miss this time like hell when you get older.
Couple Christmas Tradition When Kids go to Bed
When kids go to bed, make a Christmas tradition for both of you. Being a couple is a time where you can create exceptional romantic moments. Light up Christmas lights and candles, have mugs of coffee or hot chocolate, cuddle and watch any romantic movie. These simple and easy to follow traditions bring so much peace and great memories to your life.
Author Bio
She has been analyst, beauty expert, mom of 2, cook, teacher, content writer, and a reviewer with a passion to have a smart home with her husband. She often tests new things and gadgets that come into the market with the help of her team to review items. When she's not at her computer, you can find her at her kitchen, busy with 2 kids, or maybe on Pinterest @xadiacashif where she likes to share about her lifestyle and work. Alternatively, try her email at xadcash@gmail.com, and she'll probably shoot you back a list of her favorite and latest gizmos.