For something that's supposed to bring joy and happiness, planning a wedding sure is stressful. Often, we feel like we're alone, the partner isn't helping, and there seem to be a thousand and one decisions to make every single day. Don't panic, here are five tips to ease the stress.
1. Create a Timeline
For many couples, they feel as though everything is on top of them at every given moment. With no structure, even decisions months away free as though they're pressing. With this in mind, a timeline is a helpful tool that allows you to worry about one thing at a time. If you don't need to book catering or photographers yet, don't worry about it; put it on the timeline and worry about it later. Before that, focus on the ceremony and venue.
As time goes on, you can check things off the list and gradually get closer to the wedding you deserve (without wanting to pull your hair out at the same time!).
2. Don't Please Everyone
Of course, you shouldn't ignore vegetarians and leave them out of the catering plans. However, this is YOUR wedding and you should have things the way YOU want. When planning a wedding, everybody will give opinions and tell you about things they like and dislike. Ultimately, though, all the decisions are yours. If you want to scrap tradition and offer a dessert instead of a cake, do it.
Other traditions you might abandon include:
●      The buffet
●      The huge party
●      Throwing the bouquet
3. Stay Organized
This is easier said than done but staying organized will always be the best stress-free tip for planning your wedding. As well as the aforementioned timeline, keep a notepad to write important notes and timings down. The more you write down, the less you have to remember (during what is already a hectic time).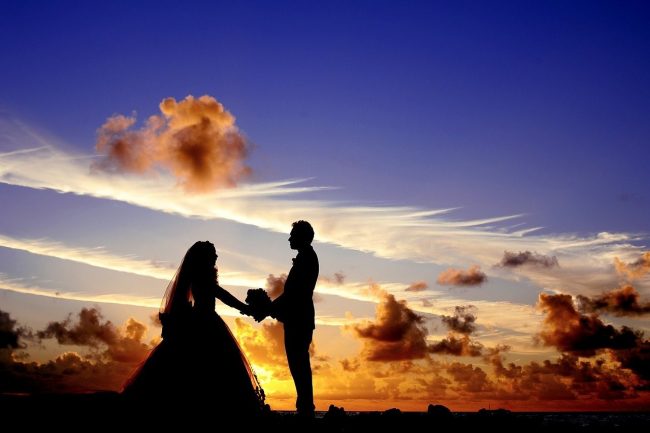 4. Delegate
As a continuation of the previous tip, don't be afraid to delegate; people are more willing to help with your wedding than you realize. If you have a million things on the to-do list, ask your friend to pick up the cake or help design the invitations. If you're overwhelmed by everything, get a close relative to draw up the seating arrangements. You can still give everything the final seal of approval, but there's nothing wrong with delegating simple tasks.
To combine the delegation and organization advice, why not hire a wedding planner, or learn how to become a wedding planner? At first, the bride and grooms are worried about hiring a wedding planner because they think it means losing control. In reality, education for wedding planners is better than ever (and so too is the standard of these professionals). Wedding Planning Institute helps individuals to become certified event and wedding planners, and this means that any professional you hire understands your needs. Also, they understand how to help in the right way.
5. Use Resources
This might be your only wedding, but it isn't the first wedding in history. Over the years, millions of weddings have taken place across the world. With this, keep in mind that you don't need to reinvent the wheel. It's perfectly normal to take ideas and use resources from other weddings; you might even have a friend willing to offer their own wedding 'folder' of information.
If your best friend got married last year, ask about their vendor or their DJ. Ask about what they found during their own research. By doing this, you can save time and relieve some stress when wedding planning.
Good luck and enjoy the best day of your life!
Related Article:
Tips to look stress-free and happy at your wedding 
Author Bio
She has been analyst, beauty expert, mom of 2, cook, teacher, content writer, and a reviewer with a passion to have a smart home with her husband. She often tests new things and gadgets that come into the market with the help of her team to review items. When she's not at her computer, you can find her at her kitchen, busy with 2 kids, or maybe on Pinterest @xadiacashif where she likes to share about her lifestyle and work. Alternatively, try her email at xadcash@gmail.com, and she'll probably shoot you back a list of her favorite and latest gizmos.