Installing a nice set of speakers is a reliable way of improving your home audio system. Bookshelf speakers are particularly handy when it comes to small spaces like a bedroom, home studio, kitchen, or den areas.
They produce respectable audio without taking too much of your space and at the same time help to improve the general décor of the room. Thanks to technological advancements in the audio industry, you no longer require chunky speakers to achieve sound quality and fidelity that would be ideal for you.
With just a pair of bookshelf speakers and a subwoofer to help with the low-frequency sounds, you'll be jamming to your favorite playlist just like you envisioned it. In this post, we look at the 3 best bookshelf speakers you can buy.
Polk Audio T15
This reasonably-priced pair of bookshelf speakers are a great example that you don't need to blow your budget to improve the audio quality in your space. Polk Audio demonstrate their quality in the industry with the T15 by providing a great balance between decent quality audio and an affordable price tag.
Thanks to a strong, high-pressure MDF construction, these speakers will deliver durable and dependable service. The classic all-black design will blend in effortlessly with other electronics in your room while the wood used is acoustically inert, hence providing better resonance compared to plastic casings.
The design also helps to reduce buzzing at high volumes, resulting in remarkable bass handling. Meanwhile, the sound is produced by a nice quality 5.25-inch composite driver with a front-firing bass port. This is what helps the small speakers to maximize their bass capabilities.
Backing the composite driver is a 0.75-inch silk dome tweeter that handles the high frequency sounds well. Both drivers are designed with Polk Audio's dynamic balance technology to ensure you get just the right overall sound fidelity.
This results in rich and detailed audio that doesn't sound muzzled. It is also widely dispersed for room-filling audio delivery. Generally, the T15 is easy to install and is compatible with most home theater brands on the market.
You also get removable grills to protect the delicate drivers from dust or possible damage when they fall or get bumped.
Pioneer SP-BS22A-LR
If you're looking to achieve great surround sound in your room, this will be the perfect choice of bookshelf speakers you can get. Designed by one of the most recognized names in the audio-design industry, Andrew Jones, the SP-BS22A-LR boasts a slew of impressive features that promise to improve your listening experience.
The speakers measure 22.9 x 10.8 x 17.3 inches, leaving you with a compact unit that can be positioned anywhere in your space. Three deep drivers are used to provide the sound quality you desire, and these include two 4-inch woofers with one facing upward, as well as a one-inch forward-facing tweeter.
Another great feature is the integrated Dolby Atmos system, which results in the audio being routed forward and outward to create a satisfying 360-degree audio performance. Furthermore, classic movies such as The Matrix are mastered to include the Dolby Atmos mix, taking your movie-watching experience to the next level.
Overall, the Pioneer SP-BS22A-LR is one of the best booksmhelf speakers under 500 available in the market. You can credit this to the fact that they are engineered to operate in a Dolby Atmos surround sound system.
Edifier R12280DB
This well-equipped set from Edifier is designed for those with a knack for high-definition sound. The speakers are powered, so you don't need to pair them with an amplifier. Also, the active unit comes with easy-to-access controls on the side panel that allow you to adjust the volume, as well as the equalization.
However, a remote is included in the package to save you the inconvenience. The speakers feature a 4-inch bass driver designed with a premium composite cone. This is paired with a 13-mm silk dome tweeter to deliver high-performance and well-balanced sound.
The drivers are housed in a pressure-treated MDF enclosure that not only protects them from damage but also offers bass optimizing elements to boost bass production. Furthermore, the speakers have built-in Bluetooth connectivity, as well as coaxial, optical, and other wireless inputs for enhanced versatility.
Overall, these Edifier speakers have low energy consumption; the peak RMS is only 42W for the pair.
User Guide for Bookshelf Speakers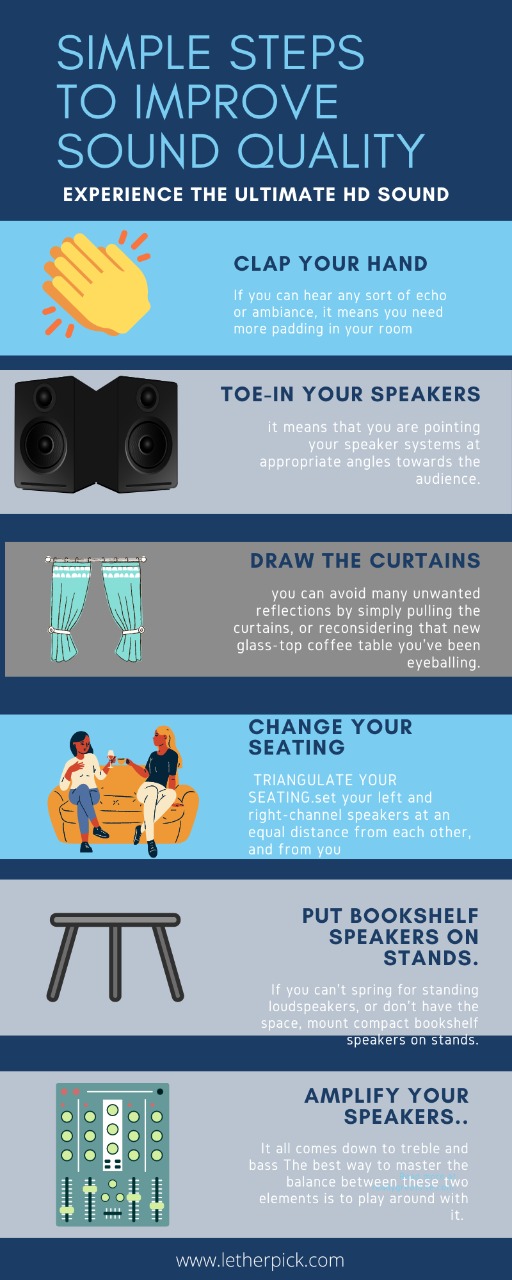 Author Bio
She has been analyst, beauty expert, mom of 2, cook, teacher, content writer, and a reviewer with a passion to have a smart home with her husband. She often tests new things and gadgets that come into the market with the help of her team to review items. When she's not at her computer, you can find her at her kitchen, busy with 2 kids, or maybe on Pinterest @xadiacashif where she likes to share about her lifestyle and work. Alternatively, try her email at xadcash@gmail.com, and she'll probably shoot you back a list of her favorite and latest gizmos.