Breast augmentation is one of the leading cosmetic surgery in the world. The surgery has been gaining popularity because women who undergo breast augmentation feel happy and confident about their figure.
Before moving to the procedure, you must keep yourself informed of each phase you need to face. Breast augmentation is major surgery and there are different stages of healing. According to cosmetic surgeons, it takes 4 to 6 weeks to fully recover. You should be aware of breast augmentation recovery week by week.
Stage1- What do you expect at the Breast Augmentation Surgery day?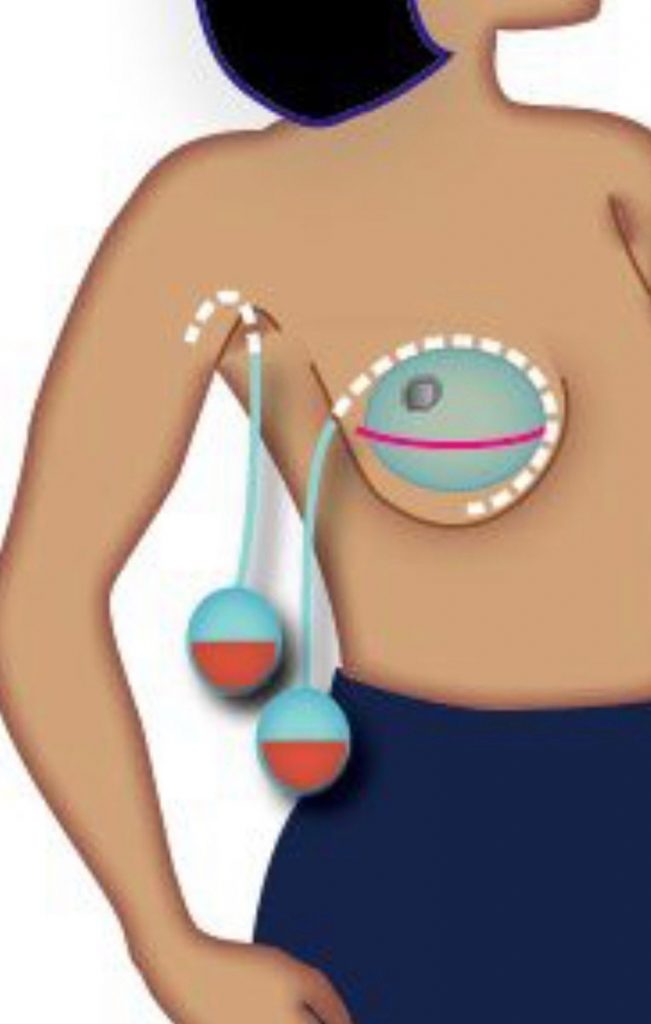 Breast augmentation is done on a case basis and you will be returning home on the day of operation after several hours. You would be under the remaining effects of anesthesia so you might need help from somebody who drives you home. It is better to ask the help of your spouse or friend to receive you at home and take care of you on the first day.
The doctor recommends to keep your body hydrated and take plenty of rest. So before leaving the house prior to surgery, arrange water, extra pillows, and a blanket so that you don't need to carry heavyweight or bend your body.
Before going to the clinic, also prepare plenty of food that you can reheat, snacks, and drinks so that you can avoid workload and physical stress on your body. You would not feel like cooking or walking after surgery. So prepare this stuff already.
You might feel get bored or uncomfortable on the first day of surgery. To keep yourself mentally occupied, plenty of entertainment is also necessary like movies, books, music, etc. Arrange all things before leaving the house.
Stage 2- What happens in the first 5 days after Surgery
These are the most uncomfortable days because you will experience swelling day by day during the breast augmentation recovery period. You will notice swelling starts on the second day of surgery and peaks on the 3rd day.
Your doctor prescribes a pain killer or pain injection to relieve pain. You need to be patient because it subsides slowly afterward. it takes 8-12 weeks to fully recover the effects of swelling. 
However, you will feel better after one week. You should start the slow walk at home because it increases blood flow and helps avoid forming blood clots. Don't overdo walk, and whenever you feel drained, stop and take plenty of rest.
Stage3- How do you feel during Week 2 to 3?
Bruising, swelling, and discomfort subside after 2 weeks and you feel much energetic. You can resume much of your normal activities at home. But do not try to lift heavyweight and bend your body. You can work on a laptop and walk.
Stage 4- Week 4-5
After week 4 you can come back to your normal routine and should incorporate some exercise in your daily routine to strengthen your body. However, you should avoid cardiac and chest exercise.
Stage 5- Week 6 to Onward
It is time to be patient and give time to implants to take a position in your body. It takes 2 to 3 months to get a final breast appearance. There are some special bras designed to support the implants. Wait to buy your new bra size and bikini for 3 months and when your new figure transforms fully, then go shopping and enjoy your new appearance.
Related Article:
Breast Augmentation Incision| Everything you need to know
Author Bio
She has been analyst, beauty expert, mom of 2, cook, teacher, content writer, and a reviewer with a passion to have a smart home with her husband. She often tests new things and gadgets that come into the market with the help of her team to review items. When she's not at her computer, you can find her at her kitchen, busy with 2 kids, or maybe on Pinterest @xadiacashif where she likes to share about her lifestyle and work. Alternatively, try her email at xadcash@gmail.com, and she'll probably shoot you back a list of her favorite and latest gizmos.