With aging and some bad lifestyle habits contribute people to look older due to wrinkles, saggy face skin, bags under the eyes, cellulite, double chin, or saggy skin on other parts of the body like thighs, neck, legs, fatty tummy, etc. It was a time when you had a choice of only surgical skin lifting treatments with liposuction, cosmetic surgery, thread lift, etc. Then people admired Botox, Dysport, and Injectable Fillers. But thanks to technological advancement, there are some non-invasive and nonsurgical treatments available in the market that don't need needles, knives, and injections to make skin tightening possible. You have laser and radiofrequency to improve skin sagging. But Laser resurfacing is limited to the face and neck and needs to remove the outer layer of skin.
Thermage treatment is the best option for skin tightening that deals face, neck, and other parts of the body without cutting, incision, or removing the outer layer of skin,
What is thermage treatment?
Thermage is a non-invasive treatment that uses radiofrequency to remove wrinkles, fine lines, uneven skin tone, and texture on any part of the body. In this procedure, the skin cooled at first and the device transmits a radio frequency to heat up the skin to boost collagen remodeling. Then the skin is cooled at the end. The device does keep the skin untouched and an inner layer of skin undergoes a regeneration of collagen to repair the upper layer of skin. The results show after a month or two. You can see some thermage before and after images to compare results.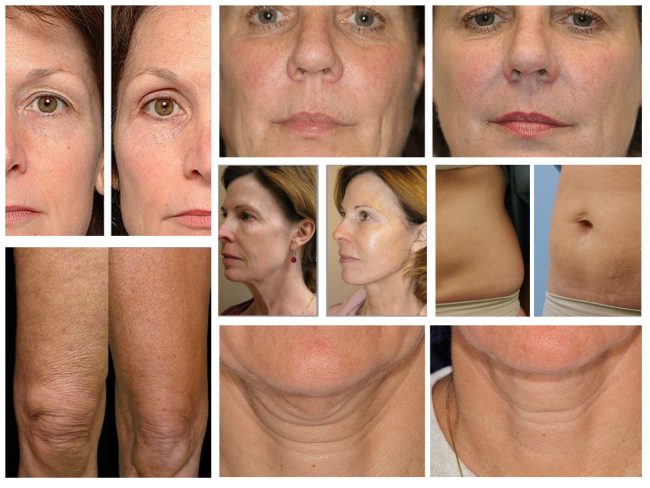 According to thermage treatment reviews by The Aivee Clinic Philippines, this treatment is recommended to treat
wrinkles and fine lines
Saggy facial skin
hooded eyes
uneven skin texture or skin tone
double or saggy chin
saggy jowls
Saggy tummy
Wrinkles on knees and legs
How much is thermage treatment?
Thermage treatment cost varies from $880 to $5000 based on the area you need to get treated. The cost higher due to the equipment used in thermage treatment. The tip used for one client is thrown right after the treatment and a new tip is required each time to make the treatment hygienic and sterilized. You can ask your doctor to hand over the tip to you, and you can use this tip next time to save on the cost.
How many sessions are required to get the best results from Thermage treatment?
Many non-surgical treatments require multiple follow-up sessions to have the best output. But with Thermage, mostly you need only one session to get rejuvenation skin. Thermage heats up the collagen layer to contract and heals any skin inflammation by building new skin cells and totally generates new skin within months. You only need one treatment and you are done with your skin to make it busy repairing itself.
Can you do thermage treatment at home?
Many companies offer radiofrequency devices to safely operate at home. But you need proper guidance to use it on your skin. According to a survey, many women and men saw improvement in wrinkles and sagging skin with thermage treatment at home.
Author Bio
She has been analyst, beauty expert, mom of 2, cook, teacher, content writer, and a reviewer with a passion to have a smart home with her husband. She often tests new things and gadgets that come into the market with the help of her team to review items. When she's not at her computer, you can find her at her kitchen, busy with 2 kids, or maybe on Pinterest @xadiacashif where she likes to share about her lifestyle and work. Alternatively, try her email at xadcash@gmail.com, and she'll probably shoot you back a list of her favorite and latest gizmos.