HIIT is the high-intensity interval training comprising of alternate intervals for fixed high-intensity workouts paired with the low-intensity workout. For example, jumping for 1 minute then take an interval for 2 minutes walking to catch your breath and repeat the cycle. But low impact HIIT is a combination of two sets of exercises similar to HIIT but it is easy on bones, joints but good for cardiac health, fitness, and fat burning. Low impact HIIT is specifically good after recovering from an injury, postpartum weight loss, gestational diabetes, and older people.
Here I am discussing some low impact HIIT exercise that does not need any equipment. You do not need a lot of space, noise, or a machine to do these workouts. You can do these exercises 3 days per week.
How to design a low impact HIIT?
1 Set of exercise in a circuit :
High-intensity workout for 45 seconds ( One of the given below exercise) | Increase Cardiac activity
15 seconds low-intensity exercise ( side to side walking in a room) | Catch your breath
The total time of the circuit is 15 minutes
Let's discuss some ow impact HIIT moves that you can do at home easily.
4 Best Low Impact HIIT Exercises
Seated Tuck Jumps
Sit on an edge of a sturdy chair or table and tilt your body backward. Pull abs tightly and bend your knees at a right angle with the floor.  Point your toes on the floor and keep your hands and arms in front of your shoulders.
Now come step 2 that will increase your heart rate. Quickly lift your knees up and tap your hands on your thighs. Remain in this position for 10 seconds and quickly return to the initial position. Repeat these moves for 45 seconds. Then walk into a room for 2 minutes. Then repeat for 15 minutes. It is a good low impact hiit for bad knees.
Jump-less Burpees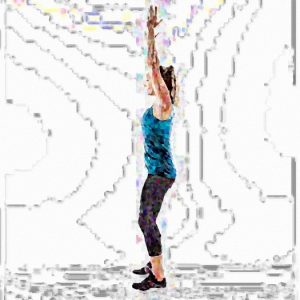 Stand in a position with your hands upon your head and keep your feet apart to the width to keep your hips apart. Push hips back and bend knees to the squat position.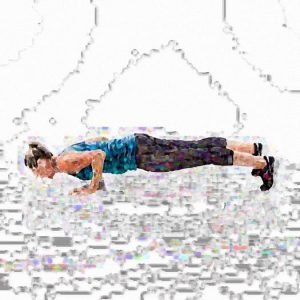 Place hands on the floor and push your feet back to adopt a full plank position. Slowly lower into a pushup and press up. Walk feet back into a squat position and stand up in a step 1 position with your hand upon your head. Repeat for 45 seconds then walk for 2 minutes. To gain the burpee benefits, it is essential to do these steps correctly. It is a tricky exercise but highly beneficial to burn fat quickly and keep your heart healthy.
Butterfly Squats
Sit in a squat position so that your hips stay apart. Place your arms in front of your face and keep your left palm on the right hand.
Lower your hands down to your hips in preparation to quickly stand up with your hands wide open and lift your heels. Quickly return to step 1 position and do butterfly move and repeat these steps for 45 seconds.
Static Skater
Stand with feets apart and bend your right knee in a lunge position. Extend your left leg and point your left toe downward. Bring your left arm forwardand left one backward.
Keep your body in squat position and slightly shift your weight to left leg and bend it to lunge position. Extend your right leg and point it to the ground. Bring right arm forward and left arm backward like you are doing skates. Repeat skating steps for 45 seconds. This excercise is one of the best low impact hiit cardios.
Related Articles:
Top 3 Best Herbal Fat Burners for Women
Get Back Younger Skin with Thermage treatment
Author Bio
She has been analyst, beauty expert, mom of 2, cook, teacher, content writer, and a reviewer with a passion to have a smart home with her husband. She often tests new things and gadgets that come into the market with the help of her team to review items. When she's not at her computer, you can find her at her kitchen, busy with 2 kids, or maybe on Pinterest @xadiacashif where she likes to share about her lifestyle and work. Alternatively, try her email at xadcash@gmail.com, and she'll probably shoot you back a list of her favorite and latest gizmos.