A child's safety is the number one priority of parents. Being a mom you always in search of things for babies that make your early motherhood-life easy and ensures your child's safety and health. Some child safety things that every mom keeps at her disposal include child safety baby gates, child car seats, baby monitoring cameras, etc. Well, these are big and expensive things.
Here I am going to tell you about some small baby proof things which you do not even know that exist. After knowing these small and inexpensive useful baby things you will desperately want to have them right now.
Must have Childproof Small items A Mommy Needs
Childproof Lockers
When a baby starts walking, it is a very joyful moment for parents unless the baby getting into the drawers, fridge door, toilet seat, and trash can lids. My goodness! How to control these little devils. Childproof locks are the best option to save these things from the child and mom can feel relaxed if she is not around.
 Baby Utensils made of Silicon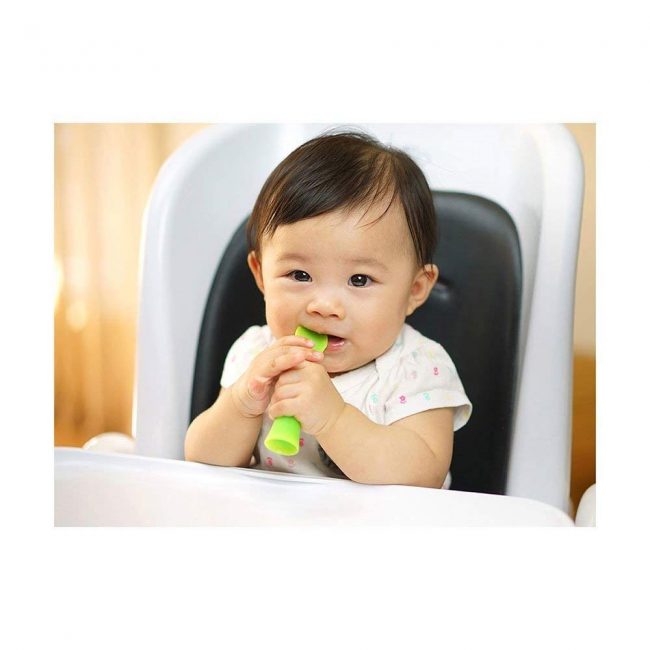 It is not safe to give your baby stainless steel spoon or fork for self-feeding.  There are baby utensils made of silicon that are 100 % safe from a health point of view and do not hurt the baby's delicate mouth.
Silicon is BPA approved material and naturally germ resistant. As the baby grows you can replace the silicon utensils with bamboo or stainless steel spoons and fork.
Bamboo Baby Dish Set
Babies and toddlers break the stoneware or glass crockery. Then you are left with the option of plastic or melamine plates and bowls. But these are not BPA and FDA approved. Moreover, melamine is heavy for toddlers to carry. Bamboo dish sets having kids friendly design are PBA and FDA  approved. These are easy to carry and there is no fear of breakage.
Automatic Baby Safe Nail Clipper
Little probing hands do not take rest especially if babies are awakened. It is very difficult for a mommy to clip baby nails safely. Not only babies but toddlers also get stubborn when it comes to nail clipping. Baby safe automatic nail filer is the ultimate solution for moms. The fun shape of the clipper attracts the child's attention and they do not get irritated while filing the nails.
It is the safest method to file a child's nail instead of clipping. There is a night mode in this automatic nail filer. When your baby sleeps you can easily trim the nails without disturbing the baby's sleep. Automatic filer efficiently files the tender nails without hurting the little hands.  Moreover, it is fun to watch for children to get their nail files automatically.
Spout- Free Sippy Cup
When your baby reaches 6 months,  they need extra hydration in the form of formula milk or water, or juices along with breast milk. Baby bottles are not safe for kids. Because they flow freely which is harmful to the baby. Baby tooth decay is another cause of avoiding bottles and feeders altogether.
Improper teeth placement and cavities occur due to the bottle with a pacifier. Sippy cups are best to feed water and formula to the baby. It is best to replace transition sippy cups for breastfed babies instead of baby bottles. Transition sippy cups are usually spilled free and have a colic control pump.
Baby Fruit Feeder
To fulfill the requirement of the baby's nourishment, all kinds of vitamins and minerals are essential. You can not give your baby vitamin pills, nor fruits directly up to the age of 9 months due to choking hazard. Baby fruit pacifier is a brilliant invention to feed your baby with boiled vegetables, chunks of fruits, and even pury in that feeder. The fun design of fruit feeders attracts the baby's attention and eagerly takes this in their mouth. It is soothing for teething babies as well.
Mommy's Helper Outlet Plugs
To see little hands probing in an electrical outlet is enough to make the mom scream and almost get fainted. It is better to protect these outlets with childproof plug lockers before the child starts crawling. So that baby can not insert the finger in the plug socket.
Corner Protectors for Babies
Toddlers love to run around the furniture. I don't get the reason yet, but it is true. Sharp corners of tables and other furniture may hurt your infant and toddler. Corner protectors are best to save your kid and your furniture does not get damage as well.
Latest posts by Xadia Cashif
(see all)