Being a new parent you have collected all essential baby items? Have you included onesies in your shopping list?
Onesies are a one-piece outfit for babies that look like a T-shirt but get closed over the crotch to hide the diaper. They are extremely comfortable, easy to wear, wash, and to maintain clothing for babies. Onesies are termed as a Bodysuit, Diaper shirts, Creepers. Body grow, Snapsuit, Jumpsuit, or Mameluco. New mums get confused and do know the basic difference while shopping for onesies.
What is the difference between Romper, or Body Suit and Onesies?
Baby Romper
The baby romper is single piece clothing with sleeves or without sleeves and closes on the legs with buttons or zippers.
Baby Bodysuit
Baby bodysuit is also a single piece of clothing that is usually used as sleepwear for babies. They have wide neck cut and closure over crotch to easily change the nappy. They are fitted and keeps the baby comfortable and cozy during sleep.
Onesies
Baby onesies are single-piece clothing that looks like a T-shirt but goes beyond the waist and closes over the crotch either with snap or buttons. Onesies are loose fitted and most comfortable cloth for babies. You can see the baby clothing sizes chart here.
Types of Onesies
Zipper onesies are relevantly easier to use but if zipper gets stuck it is difficult to replace.
Snap onesies are the most convenient type and do not break easily.
Footed onesies are suitable in cold weather or if you want to use it for costume purposes that come in different animal or fun characters.
If you want your baby to wear shoes or sandals than footed onesies are also adorable options.
Onesies are mostly worn indoor so the hood does not have any practical purpose but the hood looks cute and you can use it if there is rain or cold outside.
Sleeveless onesies are most practical and comfortable for kids and ideal dress in summer.
Long Sleeves or short sleeves

Onesies
Long sleeves or short sleeves is a personal preference and you can buy according to weather condition.
Plain and muted colors are easy to wash and long-lasting. If you want to buy for a newborn then plain onesies are the best option.
Funny baby onesies that have some saying, funny quote, or fun characters are most in fashion and you can buy them for special occasions or can buy customized ones if the seller gives the option.
Benefits of Baby Onesies
Onesies are easy to put on so changing clothes and nappy is a breeze for both mom and baby.
For infants, light and muted color onesies are comfortable and easy to wash.
Due to cotton material, they do not get stubbornly stained.
Because of breathable texture, babies do not get irritated in the summer season.
Onesies can be worn as an undergarment if you feel the baby needs another layer due to clod.
These are not costly and available at affordable prices.
Onesies are available in different sizes from infant to toddler size.
Along with subtle and muted colors, funny onesies for babies are also available to bring chuckle and laughter to brighten up a mommy, daddy, aunt, or uncle's day.
Onesies are gender-neutral clothes. You can reuse fancy and expensive onesies for your next baby.
You can use onesies either with pants, pajamas, skirts, and shorts with contrast.
These are best to present at the baby shower or as a birthday gift for baby.
After washing baby clothes you do not need to find matching top and bottom.
When you pick up the child, the baby belly does not get uncover like 2 piece cloth set does.
Buying Guide for Baby Onesies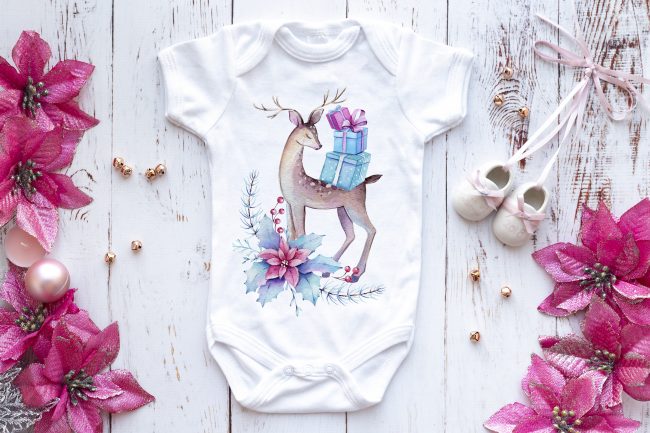 Quantity
Your baby grows quickly and you do not need to buy extra clothes. Because your baby is going to wear these cute clothes only for a few months. If the baby is born in the summer season then for the first 3 months, 8 onesies are enough. Out of these 8 buy 5 short sleeves for day time and 3 long sleeves for night time when you turn on the AC. If it is winter you can buy footed onesies too.
Material
Since the baby's skin is sensitive, cotton onesies are best no matter what the weather is. Organic cotton onesies are the perfect choice to save your baby skin from harmful chemical or synthetic fabric which can trigger eczema or other skin problems. Cotton is highly absorbent and breathable as compared to polyester or other synthetic fabric.
Design
You should buy onesies with a neutral color and not a gender-specific color like pink for a girl or blue for a boy. Because if you plan for the next baby and if already bought clothes remain untouched, then you can reuse it for the next baby. Buy plain onesies for daily and rough use and get funny onesies for a special occasion.
Washing Onesies
Baby clothes are delicate and fragile so hand wash is recommended. Check for tag instructions.  But if you want to wash onesies in the machine it is perfectly fine. But remember do not use harsh chemical detergents for baby clothes. If there are stubborn stains you can add a bit of vinegar to dissolve the stain.
How to change Onesies?
Baby onesies get stains due to spilled milk, poop explosions, urine, or spit-up. So you need to change the baby's clothes thrice a day. You can use old onesies in the night time and fresh ones in the day time. Buy onesies with loose sleeves and neck fitting so that you can easily undo the baby clothes in an emergency situation of burp up spitting or pooping.
Size Chart for Onesies
| | | |
| --- | --- | --- |
| Baby Age | Baby Weight | Size Recommendation |
| New Born | up to 7 Pounds | 0 size |
| 0-3 Months | up to  12 Pounds | 23 inches |
| 3-6 Months | up to  17 Pounds | 27 inches |
| 6-12 Months | up to  22 Pounds | 29 inches |
| 12-18Months | up to  27 Pounds | 31 inches |
Along with fun designs, comfort, practicality, and safety of baby skin are the few factors which make you opt to buy baby onesies. As a parent, there are endless options for you to buy different types of baby clothes. But ease of wash, the convenience of putting on and undone, and affordable price definitely make your buying decision easy to choose the right clothes for your baby.
Related Articles:
When does the baby start walking?
Why Mom Needs these small 8 Childproof items for baby's safety? 
Best Learner Sippy Cup 6 months- 2 years Breastfeeding Babies Reviews
Best Baby fruit feeder to feed solids from 6 Months
Best Baby utensils for self Feeding
Top 5 Best Toddler Table and Chairs set under $50
Author Bio
She has been analyst, beauty expert, mom of 2, cook, teacher, content writer, and a reviewer with a passion to have a smart home with her husband. She often tests new things and gadgets that come into the market with the help of her team to review items. When she's not at her computer, you can find her at her kitchen, busy with 2 kids, or maybe on Pinterest @xadiacashif where she likes to share about her lifestyle and work. Alternatively, try her email at xadcash@gmail.com, and she'll probably shoot you back a list of her favorite and latest gizmos.